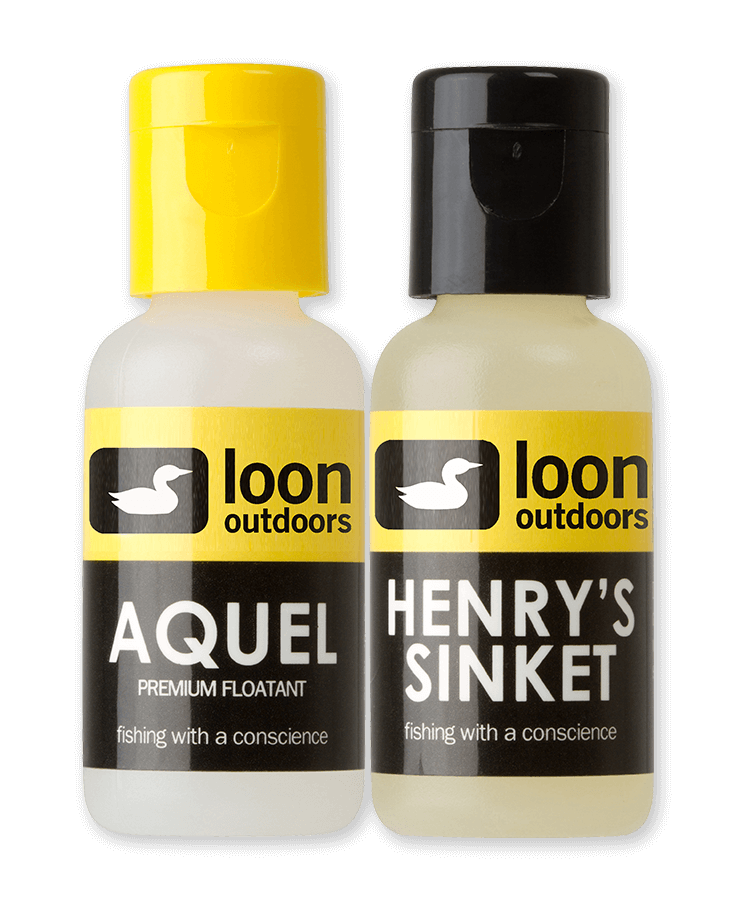 One to make them sink, one to make them float

Includes Henry's Sinket and Aquel.
-Premium dry fly gel floatant
-Won't leave oil slick
-Temperature stable
-Liquid sinking agent
-Helps nymphs roll more naturally on bottom
Free shipping on all US orders over $75 and all products are backed by our Unconditional Guarantee. If for any reason, you are not 100% satisfied, please contact us and we will make it right.