What Guides Use: Chuck Ragan
Location: Northern California
Season: Year round
Species: Striped Bass, Largemouth, Smallmouth & Spotted Bass, Trout , Steelhead & Salmon
Follow Chuck on Instagram @chuckragan
Living where I do I'm very fortunate to have the opportunity to work and fish year round in one way or the other. This area is very unique in the sense that I'm surrounded by diverse fisheries below the snow line of the Sierras that host a wide range of resident and migratory species which is the major reason why I have to diversify my methods of targeting fish throughout the year.
Depending on the time of the year, you will find me either in a jet boat running for resident striper or steelhead in our California Valley Rivers, behind the sticks rowing for resident or migratory trout and steelhead or in a prop boat stalking Spotted, Smallmouth or Largemouth Bass in our lakes, reservoirs or The California Delta.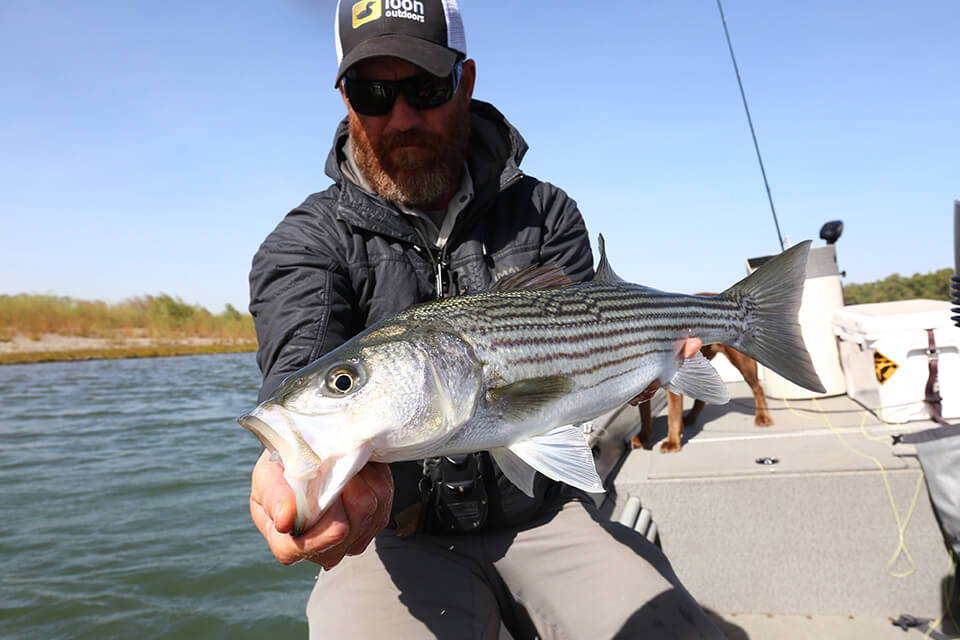 What's truly special is there are always bodies of water available to endlessly extend a fishing season not to mention, much of the year there's crossover seasons which enables me to successfully avoid crowds and usually offer my clients a peaceful, exciting and all around enjoyable session on the water far away from hustle and bustle of the city. To book Chuck for a day on the water or just check out his adventures, find him on Instagram at @chuckragan or at Chuck Ragan Fly Fishing.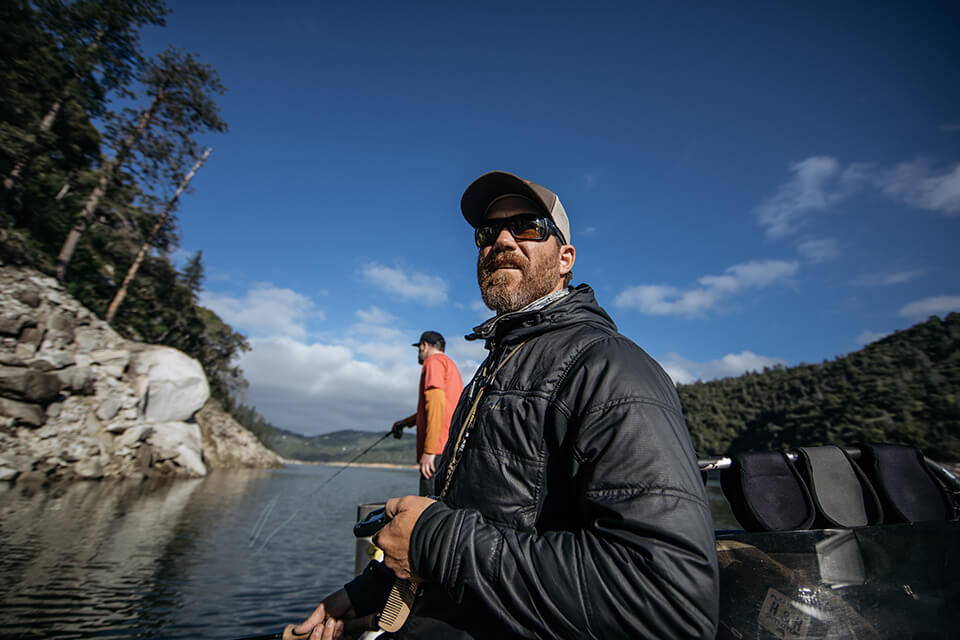 "Knot Sense is a staple on my rigging bench when it comes to setting up my striper rigs. Heavy fish in current, not to mention plenty of risky structure to avoid in a fight, means that my rig is never 100% finished until it gets hit with UV Knot Sense."
"I love this tool enough to where I have one in my boat bag, my console, my wading bag, my rigging bench and my truck. Quickdraw is the perfect name for this tool as the carabiner attachment keeps this tool latched right where I left it and ready to grab and use when I need it."